Company Profile
Company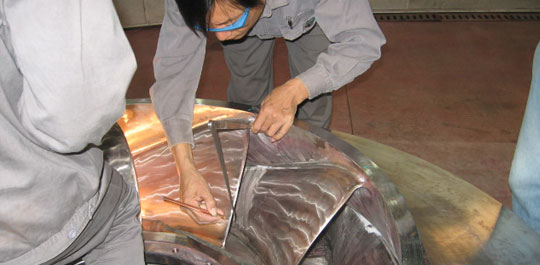 Company Profile
ON-SITE TECHNICAL SERVICES, INC. is a Quality Assurance firm that provides Inspection Services to public agencies, construction companies and fabricators. Our staff of experienced inspectors allows us to utilize inspectors located near the fabricator or project site to provide a cost effective means to complete Quality Assurance Activities and minimize travel related expenses
In addition to our local Southern California offices we are capable of providing highly trained professionals strategically positioned in (80) metropolitan areas throughout (50) states. This allows us to staff most inspections with minimal travel expenses by using local inspectors.
Our international capabilities enable us to provide testing and inspection services to our clientele in some 135 countries located overseas and throughout Europe, Asia, the Pacific Rim, the Middle East, Central and South America. This allows us to provide a cost effective means of Quality Assurance to most regions of the industrialized world with minimal associated travel expense.
The caliber and diversity of our inspection staff has been developed to encompass the widest range of experience and exposure to the latest technological developments in this field. Our field staff's applicable qualifications range from substantial QA experience, ICBO Certifications, NACE Certified coating specialists, ACI Certifications, coupled with formal Associate of Applied Science degrees, to American Welding Society (AWS) certified inspectors, to Mechanical Engineers.
Working closely with project managers, construction engineers, designers, and fabricators our inspectors monitor all phases of fabrication and testing to confirm compliance the job specifications and approved submittals. By identifying and correcting problems at the factory, construction delays can be greatly reduced.